Here you can find out more about BARB, the essential measurement, trading and performance currency for the UK advertising industry.
BARB stands for the Broadcasters' Audience Research Board and is the most impressive piece of media research in the UK if not the world. It has been consistently serving the UK economy with TV audience measurement for over thirty years and is perfectly placed to continue for another thirty and beyond as TV continues to expand and develop. Ofcom's latest Communications Market Report estimates that in 2014 total UK TV industry revenues reached over £13.2bn; BARB is the essential trading currency for roughly a third of that total and plays an important role for the other two thirds in measuring programme and advertising performance.
BARB is owned by BBC, ITV, Channel 4, Channel 5, BSkyB and the IPA (Institute of Practitioners in Advertising) and as such needs to be a measurement system that provides information that all parties can trust. One of the key things about BARB is that it is not an overtly commercial organisation. It is not-for-profit, owned and governed by a substantial proportion of the industry it serves, and exists to deliver consensus needs. Its independence and impartiality underpin its strength.
BARB commissions contractors to provide research services, including the production of audience viewing figures, on its behalf. The audience measurement contracts are held by the following companies: RSMB, Ipsos MORI and Kantar Media (formerly known as TNS).
Highest research standards
BARB adheres to the highest research standards and its methodology is under constant scrutiny and does not bow to the convenience and cheapness of any old survey. It is a combination of in-home monitoring of TV set use via electronic meters, together with vast surveys assessing the characteristics of UK households in order to ensure that the homes being monitored are representative of UK TV viewing as a whole. The rigour with which it undertakes its task makes BARB the undisputed gold standard for TV viewing measurement. It has built this reputation through an unprecedented level of quality controls and development.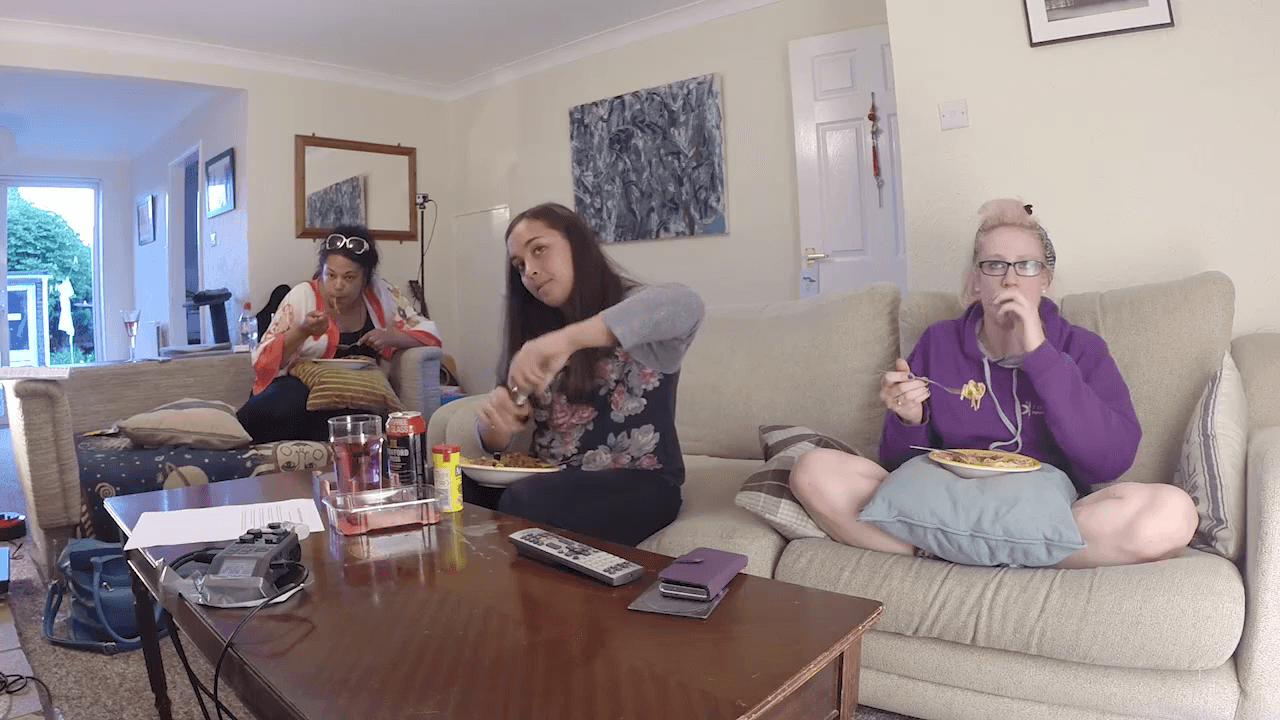 BARB measures actual behaviour
Crucially it measures people's actual behaviour and not what they claim to have done. Claimed behaviour is thin ice upon which to base conclusions about media behaviour – and especially about TV viewing because people always tend to underestimate the amount they watch. Understanding these matters are basic principles of market research and BARB relies upon a well built, effective sample that represents the 26 million TV viewing households in the UK, and which is honed and checked to consistently produce a huge depth of behavioral data every day.
BARB's Establishment Survey
BARB carries out an Establishment Survey on a continuous basis involving some 53,000 interviews per year. It is a random probability survey, which means that every private residential household within the UK has a chance of being selected for interview. The survey ensures that any changes taking place in the population can be identified so the panel can be updated and adjusted to ensure that it continues to reflect the television-owning population. When a household agrees to join the panel, all of their television sets (and accompanying equipment such as DTRs and VCRs) are electronically monitored by a meter. Each TV in a home is connected to its own meter which holds an electronic record for the set. The meter is a small box which is put close to each television set and connected to it. The meter automatically identifies and collects information about the channel that the panel member is viewing.
The BARB reporting panel is made up of 5,100 homes (which each represent about 5000 other households across the UK). These are located across the UK and represent the viewing of all individuals aged 4 and over within the household (plus their guests). They return data on a daily basis from around 11,300 people. BARB provides television audience data on a minute-by-minute basis for channels received within the UK. The data is available for reporting nationally (for terrestrial, satellite and cable reception for both analogue and digital platforms) and at ITV and BBC regional level.
Outputs
BARB delivers a vast range of programme and spot advertising performance data including overnights, dayparts, programme and commercial information, time lengths, reach, and channel share of viewing. It has the ability to identify over five hundred audiences, from age and ethnicity to a dog owning Geordie. It keeps the measurement of TV together and provides broadcasters, agencies and advertisers with the full 'viewing' picture. The data plays a vital role in delivering and measuring the success of marketing campaigns for brands and underpins programme development and broadcasting in the UK.
The future of media research in the UK
The future of media research in the UK is still controlled by the consumer and, as consumers find multiple ways to consume media, we will need to find multiple solutions to measure this. BARB is continuing to improve the accuracy of the television currency in the UK and measuring more television behaviour every year – the next major step being to measure on-demand TV viewing across devices, which is called Project Dovetail.
Project Dovetail is a hybrid measurement system that fuses BARB's metered panel data with device-based data. It means that the ad industry will eventually be able to get reliable data about new ways TV is being watched on other devices across a single source panel providing accurate demographic detail.
BARB's representative panel data provide a trusted gold-standard currency from which users can establish who is watching in a way that delivers programme reach, demographic viewing profiles and measurement of viewers per screen. BARB is currently rolling out new 'virtual meters' to understand the video consumption of people, not devices across its panel. 
The TV Player report, recently launched by BARB contains site-centric data from the broadcaster players.  It contains highly granular information about demand for individual pieces of content. This allows more detailed measurement of long-tail digital consumption. Whilst currently incomplete, not covering all the various player platforms, it's a major step towards the completion of project Dovetail.
Project Dovetail is ambitious, which is another way of saying it is flipping complicated. Rightly, BARB is going as swiftly as it can without compromising the integrity of the measurement. So it is being delivered in a series of steps.
For the latest news on Project Dovetail, visit http://www.barb.co.uk/project-dovetail
The currency provided by BARB will continue to offer unrivalled measurement for the future. We can all continue to learn about the nation's TV viewing behaviour and advertisers can continue to invest in television advertising with confidence and trust. 
For more detail on BARB and how it measures TV, visit www.barb.co.uk.