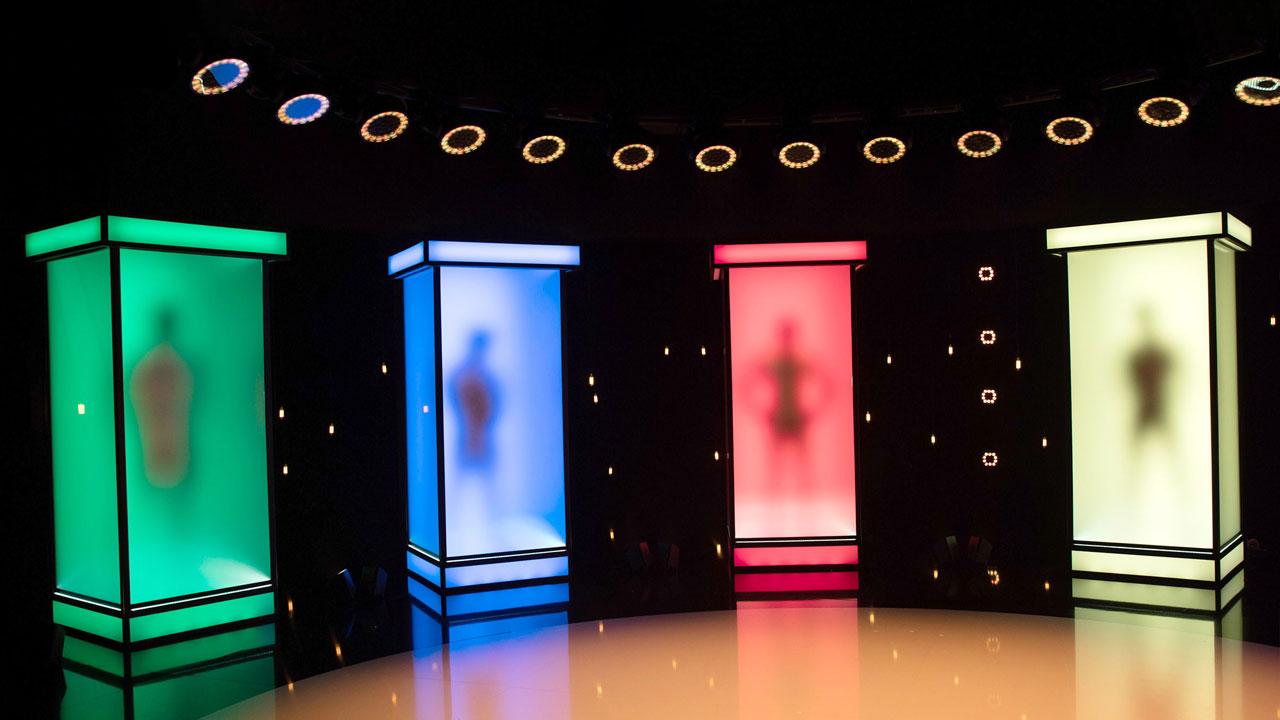 At Thinkbox, we are committed to maintaining the trust and confidence of our visitors to our web site. In particular, we want you to know that we won't share your data with anyone else.We mainly use your personal data to send you communications packed full of insight and inspiration from the world of TV advertising, which when you registered with us, you gave us permission to send to you. Additionally, your personal data enables you to log into our website, download slides and documents, and access all of the website's features.In this Privacy Policy, you'll find further information on when and why we collect your personal information, how we use it and how we keep it secure. Please read on for all the details.
The details
Access to this site does not require you to become a registered user.  You will need to register if you wish to be able to access all of the features of the site and to receive Thinkbox's email newsletters.
Creating an account
In order to become a registered user you must provide Thinkbox with complete and accurate registration information (name, email, password, job title & company).  It is your responsibility to ensure that this information is kept up to date either by logging in and changing your details, or by informing Thinkbox of any changes, in particular your email address.  This can be done by emailing info@thinkbox.tv or in the Account Settings when you are logged into your account.As part of the registration process you must choose a password, which together with your email address become your "ID".  Your ID should not be shared with anyone else.  Each registration is for a single user only.  Thinkbox does not permit the sharing of ID's nor does it permit multiple users to access the Site whether via a network or otherwise using a single ID.You are responsible for all use of the Site by your ID, whether this is by you or by anyone else using your ID.  You are responsible for any unauthorized use of your ID.  If you are concerned that the security of your ID has become compromised you should notify Thinkbox immediately by emailing info@thinkbox.tv.
Viewing your personal data & updating your preferences
You can, at any time login into our website at thinkbox.tv to view your personal data, update your registration information, or change your email preferences.  You can also stop emails being sent to you at any time in the Account Settings when you are logged on, by emailing info@thinkbox.tv or unsubscribing using the link at the bottom of our newsletters.Unsubscribing from our newsletters will not prevent you from logging into the website, should you still wish to do so.And if you wish to cancel your registration with Thinkbox, please email us at info@thinkbox.tv. We will delete all data we hold on you from our website database and confirm with you that we have done so.If you have any questions at all about your personal data in relation to this website, please get in contact at info@thinkbox.tv.
How we use your personal data
Your personal information, limited to those details that you provide during the registration process, will be stored securely and processed by Thinkbox for legitimate business purposes, which include some or all of the following:
Where the processing enables us to enhance, modify, personalise or otherwise improve our services / communications for the benefit of those who use / receive them
To identify and prevent fraud, including unauthorised accessing of your account by somebody else
To enhance the security of our network and information systems
To better understand how people interact with our websites
to determine the effectiveness of our campaigns and communications
When we process your personal information for our legitimate interests, we ensure we consider and balance any potential impact on you (both positive and negative), and your rights under data protection laws.Whenever we process data for these purposes we will ensure that we always keep your Personal Data rights in high regard and take account of these rights. You have the right to object to this processing if you wish, and if you wish to do so please email info@thinkbox.tv.Please bear in mind that if you object this may affect our ability to carry out tasks above for your benefit.
How we protect your personal data
We store your personal data on secure servers which are password protected and shielded from the outside world by a firewall. We have in place security policies which are intended to ensure, as far as possible, the security and integrity of all our information, including your personal information. The System is secured using 128-bit SSL encryption, similar to that found on many online shopping and banking websites. You are advised to check for the icon (usually a padlock symbol) in your browser window, which confirms that encryption is in operation, whenever you enter personally identifying information on the World Wide Web.We do not share your personal data with anyone else.
Use of Cookies
As is common practice this site uses cookies, which are tiny files that are downloaded to your computer, to improve your experience and to provide us with anonymised analytics. Our cookies hold no personal information. You can read our full cookie policy and how we use them here.
Agents and Service Providers
We employ other companies and individuals to perform functions on our behalf: for example, maintaining and developing this website. These companies may need access to certain personal information we hold in order to perform their functions. Rest assured, however, that they may not use your personal information for any other purposes.
Improper Conduct
Thinkbox reserves the right to suspend or terminate your access to the Site or to any part of the Site at any time, without notice and at Thinkbox's discretion.  If notice is to be served, this will be deemed to have been served three (3) hours after email transmission to your email address as notified to Thinkbox.All use of The System is monitored closely, by both automatic means and by Thinkbox.  Any fraudulent or unauthorised use, or any attempts to circumvent system security are immediately notified to system administrators and will result in the immediate closure of the offending users' system accounts, and potentially prosecution under the Computer Misuse Act. In the event of any such improper conduct, Thinkbox may use the information we have gathered or received about an individual in order to fulfil the above provisions, including passing personal information to law enforcement authorities including the Police.
Site Terms and Conditions
You can read our full website Terms and Conditions by clicking here.